How to Use 5G in Mobile/How to use 5G In Mobile/What to do to change 5G setting? full detail with step
5G setting in Mobile: How to use 5G In Mobile: JIO has started 5G network in all cities of Gujarat. Airtel has launched 5G network service in 8 major cities of the country. These include Delhi, Mumbai, Varanasi, Bengaluru, Chennai, Hyderabad, Siliguri and Kolkata. Other companies are also ready to offer 5G services in the coming days. Some users are buying 5G phones to experience 5G and some users already have 5G supported devices. Redmi phone 5g setting,samsung phone 5g setting.
ટેટ 1,2 પરીક્ષાના ફોર્મ ભરવાની મુદત વધારવામાં આવી વિગતે જોવા અહીં ક્લિક કરો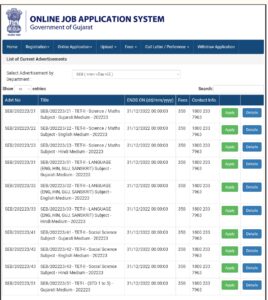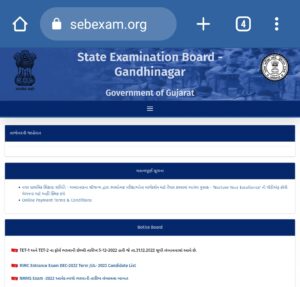 Note that currently, even if you have a 5G phone, you cannot use this service. For this you have to do some settings in the phone. Airtel, Jio and Vodafone Idea (Vi) users have to follow a few steps to activate the 5G network on their phones.
5G setting in mobile
5G setting in Redmi phone, 5G setting in Samsung phone, 5G setting in Oppo phone, 5G setting in Vivo phone, 5G setting in OnePlus phone
First of all talk to your SIM operator whether there is 5G network in your area or not. You can call the customer care number of Jio, Airtel or Vi to get the information.
If there is a 5G network in your area , ensure that you have a 5G support phone provided by Jio, Airtel or Vi.
Now go to the settings of your 5G smartphone and then click on the mobile network option.
You have to select the operator for which you want to set up 5G connectivity.
Click on either SIM 1 or SIM 2 and scroll down to get pewferred network type.
Now select the option from 5G/4G/3G/2G (Auto). So that your smartphone can automatically detect the 5G network running in your area and make it the default data connectivity option in your phone.
You may need to update the 5G software version in your phone . For that, go to the settings and check if there is any feature or update related to 5G .
Now restart your phone. If the 5G software version is available in your area , it will start.
5G Recharge Plan
Airtel 5G Recharge Plan, jIO 5G Recharge Plan, VI 5G Recharge Plan
The price of the 5G plan has not been revealed.
The speed of 5G will be 10 times faster than 4G, so it is believed that it will require more bandwidth. Currently, the company has not announced the pricing of the 5G plan. Hopefully the price will also be introduced soon.
Steps to use 5G in mobile
If you want to use 5G in your mobile. Then this article will be very useful for you. 5G network has been launched in some cities recently. If there is no information about its settings, today we will tell you that by changing the settings in the mobile, you will be able to use the 5G network. Airtel, Jio, Vi users follow these simple steps
After the 5G launch, if you also want to use the 5G service in the phone, then you have to follow some steps. Airtel, Jio and Vodafone Idea (Vi) users have to follow a few steps to enable 5G on their phones.
Gujarat, the birthplace of Reliance, has become the first state in India to receive Jio TRU. From today 25 November i.e. 5G has started in all 33 districts of Gujarat. With this 'Jio Welcome Offer', users will get unlimited 5G data with 1Gbps+ speed. Jio will launch a true 5G-powered series in the healthcare, agriculture, Industry 4.0 and IoT sectors.
Gujarat became the first state of the country to have 5G
Gujarat holds a special place for Reliance. As announced by Reliance, this 5G speed is dedicated to Gujarat and its people. Now, 100% of the 33 district headquarters of the state will have Jio True 5G coverage. With this technology, lakhs of students across the country will be able to get quality education through digital means.
What will change if 5G comes?
Most people believe that 5G will increase the speed of the internet and it will be used only in mobile phones or computers. But not so. 5G technology will make the internet smarter than 3G and 4G technology. 5G is not just about connecting the internet to smartphones. But it will also connect to the Internet of Things (IOT).
IOT stands for smart gadgets like fridge, TV, microwave oven, washing machine, AC etc. The technology currently being used in self-driving cars around the world is also 5G. India will also use 5G for smart city projects.
અહીંથી વાંચો ગુજરાતીમાં સંપૂર્ણ ન્યુજ